RELIR/OTHEA - Lessons learned from radiological incidents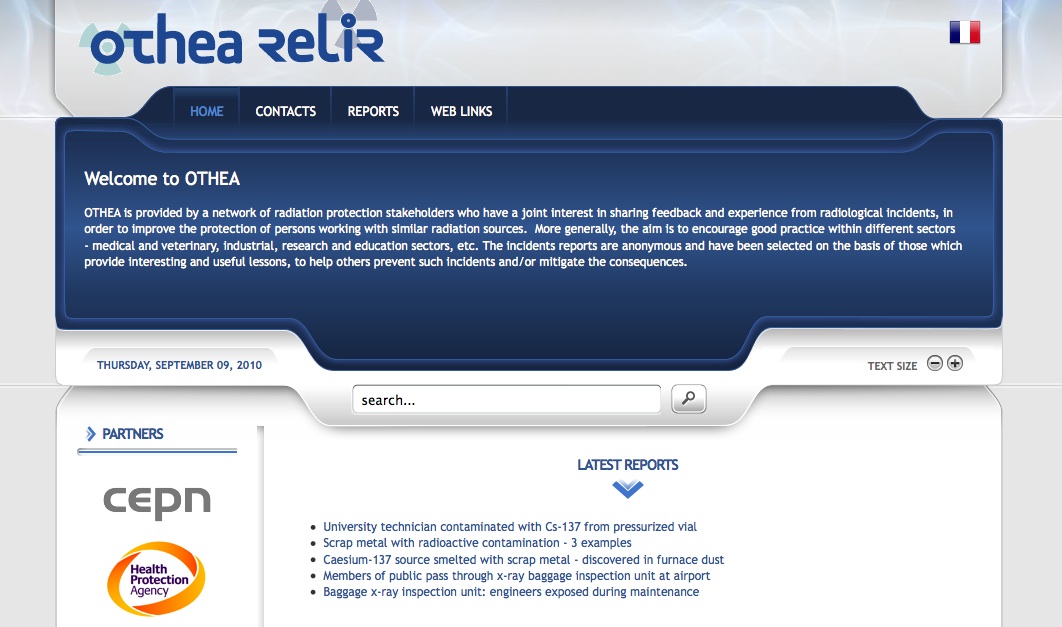 HPA (the UK) and CEPN (France) have launched the RELIR-OTHEA mirror-website. RELIR/OTHEA is provided by a network of French and English radiation protection stakeholders, who have a joint interest in sharing feedback and experience from radiological incidents, in order to improve the protection of persons working with similar radiation sources. More generally, the aim is to encourage good practices (especially the implementation of the ALARA/ALARP principle) within different sectors - medical and veterinary, industrial, research and education sectors, etc.
The incidents reports are anonymous and have been selected on the basis of those which provide interesting and useful lessons, to help others prevent such incidents and/or mitigate the consequences.
OTHEA website (English)
RELIR website (French)