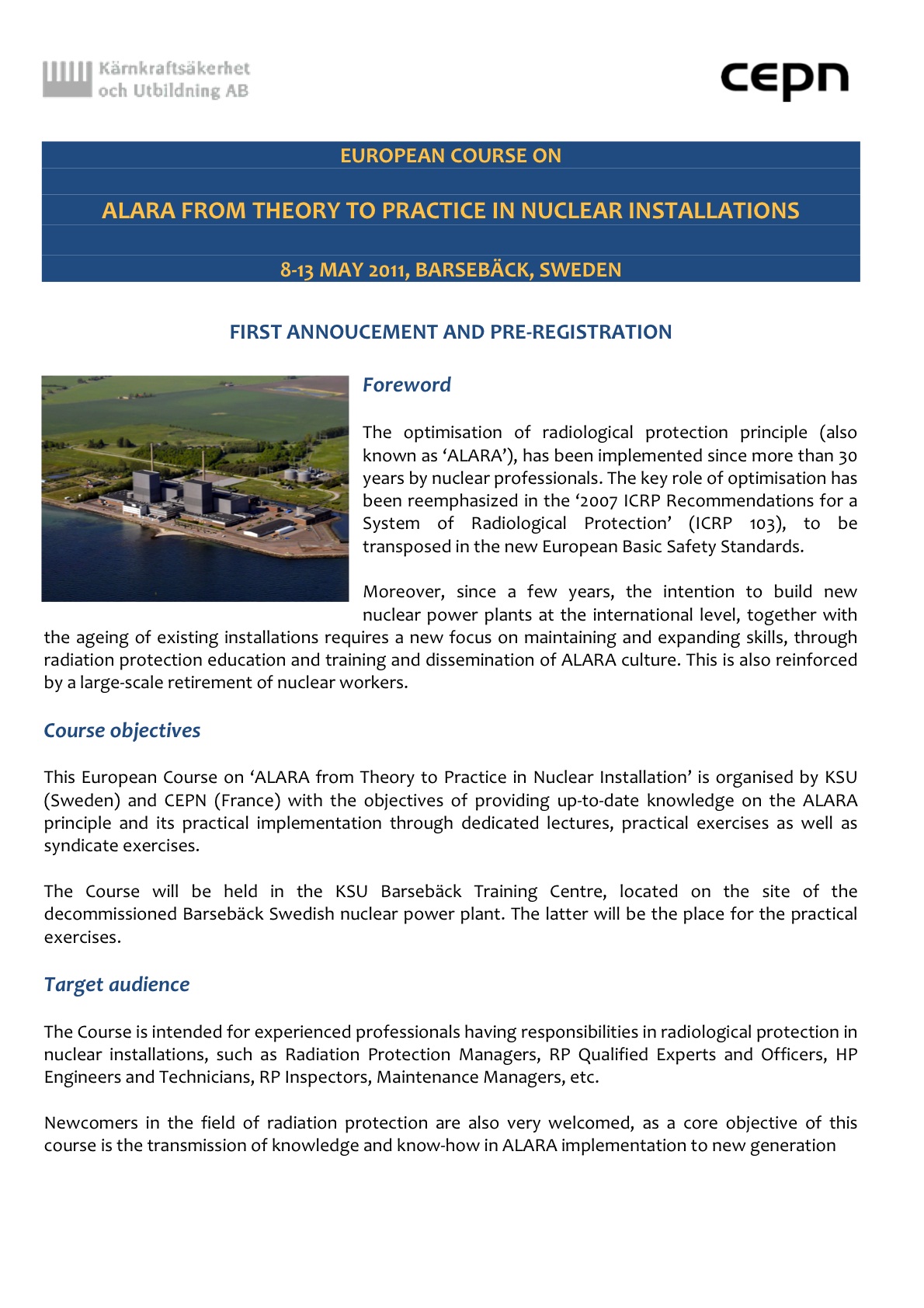 KSU (Sweden) and CEPN (France) are organizing an European Course on "ALARA from Theory to Practice in Nuclear Installations" with the objective of providing up-to-date knowledge on the ALARA principle and its practical implementation through dedicated lectures and practical exercises.
The course will be held from 8 to 13 May 2011 in the KSU Barsebäck Training Centre, located on the site of the decommissioned Barsebäck Swedish NPP. The latter will be the place for practical exercises.
Registration is possible until the 15th of December 2010.

For more information: Download the first announcement of the course
Download the pre-registration form