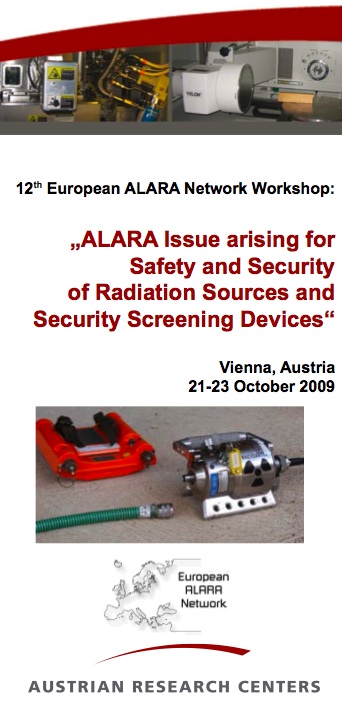 The 12th EAN Workshop took place in Vienna (Austria) from 21st to 23rd October 2009. It dealt with "ALARA issues arising for Safety and Security of Radiation Sources and Security Screening Devices".

The full papers and PowerPoint presentations are downloadable in the Workshop section.
NEW: The Conclusions of the 12th EAN Workshop are now available in the Workshop section. The PPT files reporting the discussions of the Working Group are also downloadable. They are the result of the Working Group discussions. They have not been modified by the Editorial Team.