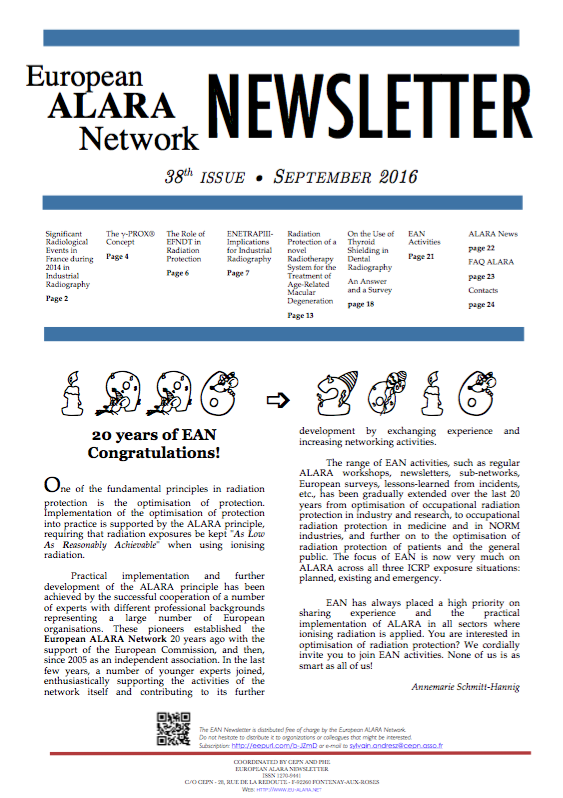 You can access here the 38th issue of the European ALARA Network Newsletter (pdf, 4,7 Mo). Articles deal with:
Significant Radiological Events in France during 2014 in Industrial Radiography
The gammaPROX concept
The Role of EFNDT in Radiation Protection
ENETRAP III-Implications for Industrial Radiography?
Radiation Protection of a novel Radiotherapy System for the Treatment of Age-Related Macular Degeneration
On the Use of Thyroid Shielding in Dental Radiography : an Answer and a Survey
EAN activities : 17th Workshop on the Application of ALARA in Emergency Exposure Situations
ALARA News, FAQ ALARAÂ
We wish you a pleasant reading!