You can access here the 42th issue of the European ALARA Network Newsletter (pdf, 8,5 Mo). Articles deal with: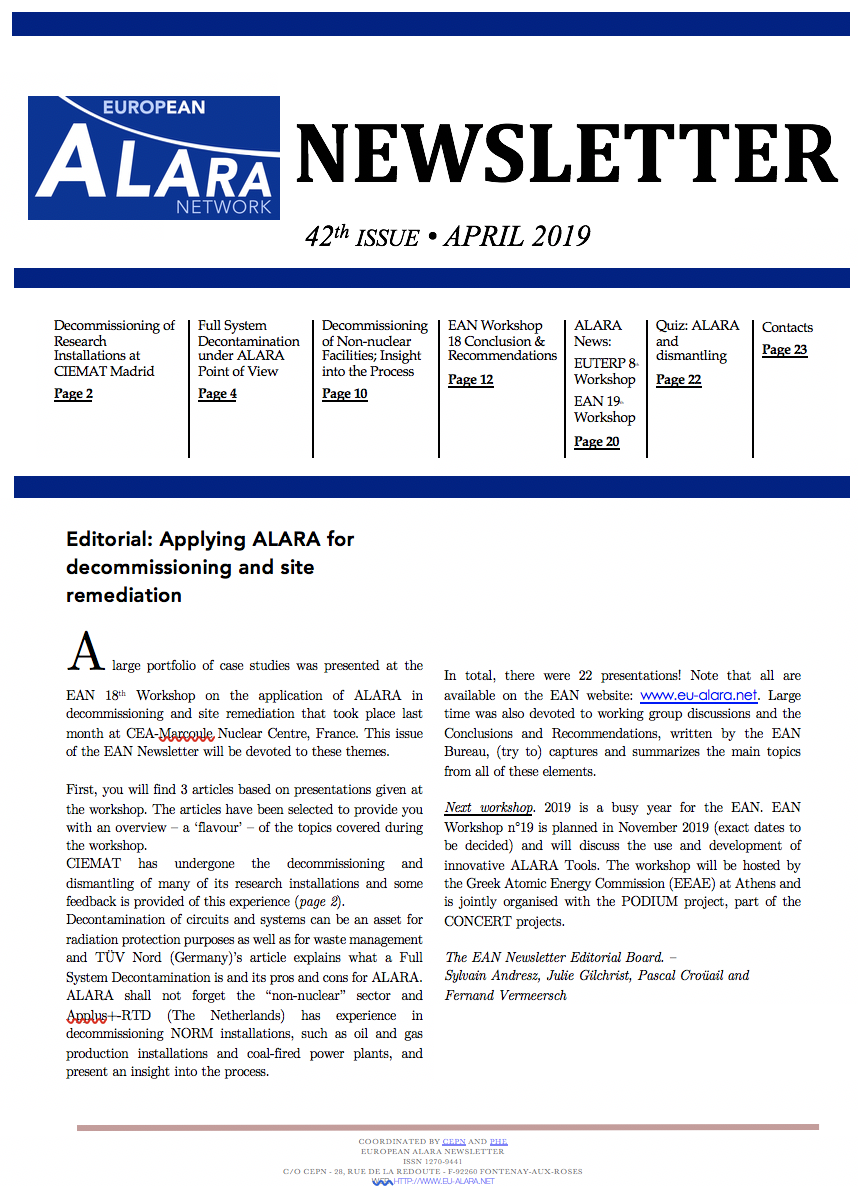 Decommissioning of Research Installations at CIEMAT Madrid, J. C. Saez et al., CIEMAT, Spain.
Full System Decontamination under ALARA Point of View, Dr. M. Knaack, TÜV Nord, Germany.
Decommissioning of Non-nuclear Facilities; Insight into the Process A. Bloot, Applus+RTD, The Netherlands.

EAN Workshop 18 Conclusion and Recommendations, EAN Bureau

ALARA News: EUTERP Workshop and EAN Next workshop

and 4 questions about ALARA from decommissioning. 
Remember the EAN Newsletter is open to contribution.
Comments are very welcome.
We wish you a pleasant reading!