You can access here the 43th issue of the European ALARA Network Newsletter. This is a special issue on the challenges on ALARA in the context of the Covid-19 pandemic.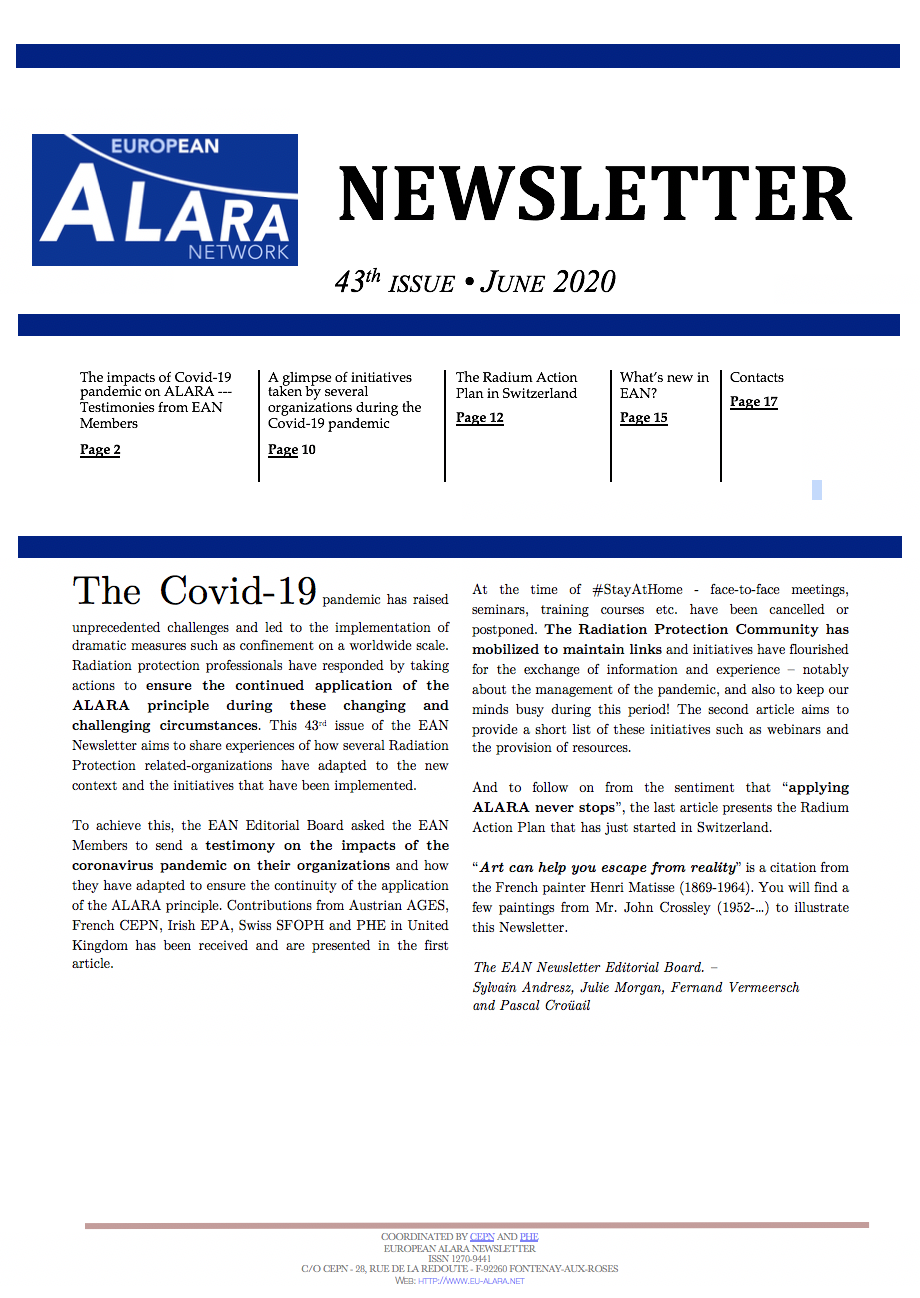 The Impacts of Covid-19 pandemic on ALARA - Testimonies from EAN Members:

Testimony from Austrian Agency for Health and Food Safety, Mr. F. Kabrt, Mrs E. Linder-Leschinski.
Testimony from Nuclear Protection Evaluation Centre, France, Mr. S. Andresz.
Testimony from Environmental Protection Agency, Ireland, Mr. H. Synnott.
Testimony from Swiss Federal Office of Public Health, Mr. N. Stritt and colleagues.
Testimony from Public Health England, Mrs. J. Morgan.

A Glimpse on Initiatives taken by several RP-related Organizations during the Covid-19 Pandemic

IAEA Webinars: Maintaining the Highest Level of Radiation Protection During the Covid-19 Pandemic, Mr. O. Burcin, Mrs. L. Doicanova, IAEA
Other initiatives : SHARE, SRP in United Kingdom, SFRP and EDP Sciences, World Nuclear News.

The Radium Action Plan in Switzerland 2015-2022, Mr. N. Stritt, Mrs. M. Palacios and colleagues

What's new in EAN? 
The EAN Newsletter is open to contribution!
We wish you a pleasant reading