You can access here the 46th issue of the European ALARA Network Newsletter.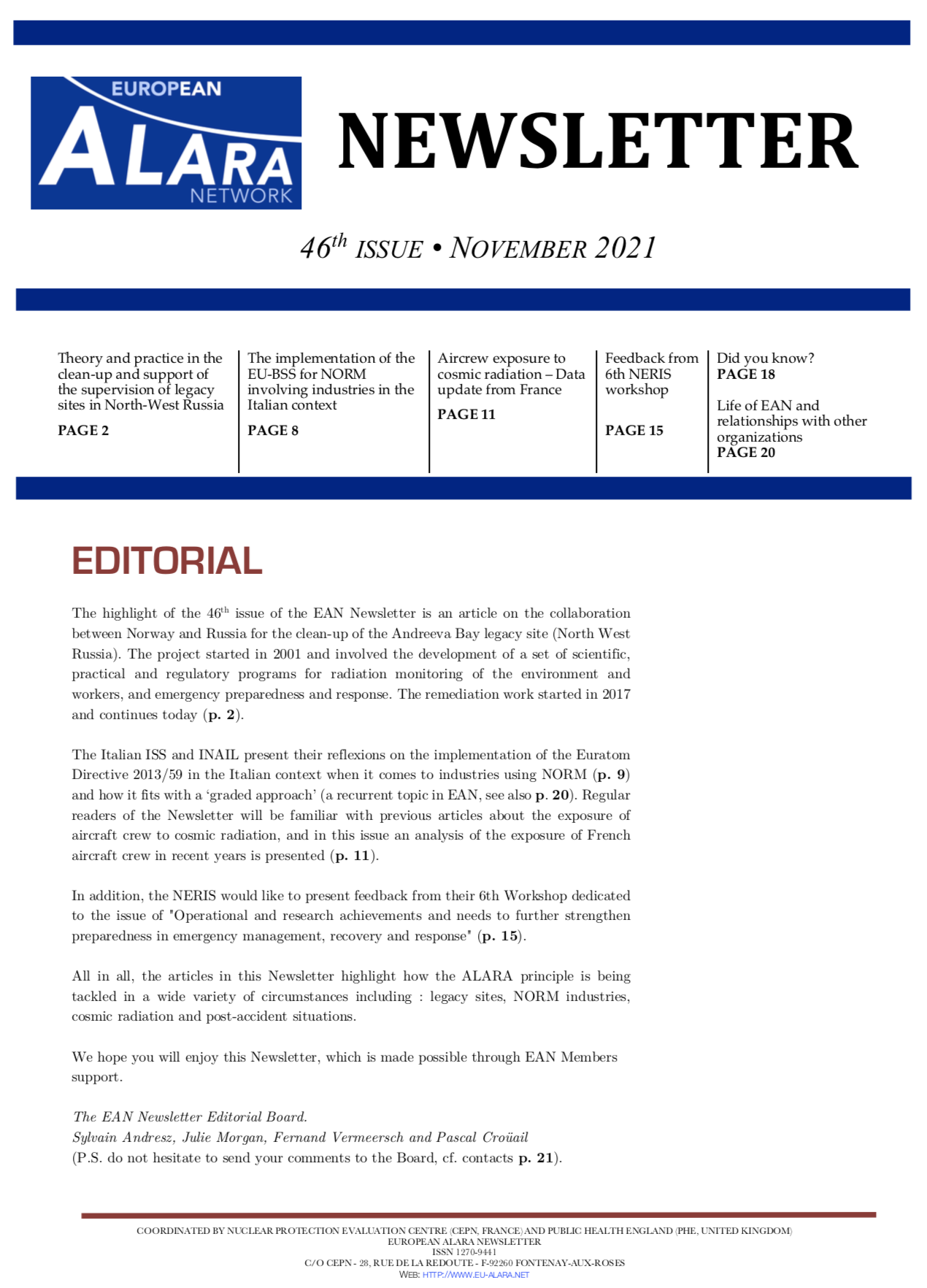 Theory and practice in the clean-up and support of the supervision of legacy sites in North-West Russia
The implementation of the EU-BSS for NORM involving industries in the Italian context
Aircrew exposure to cosmic radiation - Data update from France
Feedback from NERIS 6th workshop
Did you know that RT PCR test was derived from nuclear detection technique?
Life of EAN and relations with other organisations 
We hope you will enjoy this Newsletter, which is made possible through EAN Members support.

The Editorial Board.