You can access here the 49th issue of the European ALARA Network Newsletter.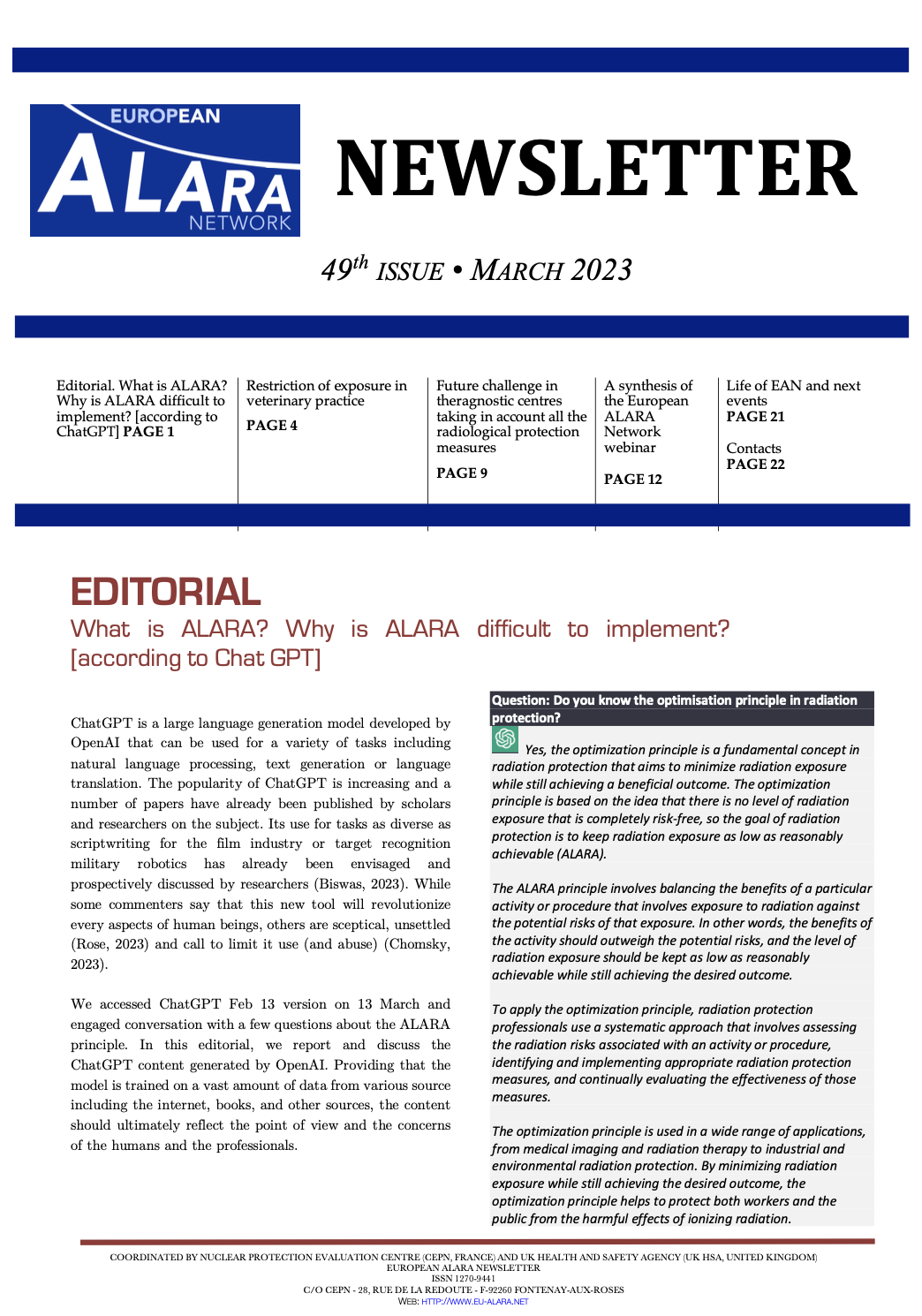 What is ALARA? Why is ALARA difficult to implement? [according to ChatGPT];
Restriction of exposure in veterinary practice;
Future challenge in theragnostic centres taking into account all the radiological protection measures;
Introducing EAN Workshop n° 20 on Interventional Radiology & Nuclear Medicine;
A synthesis of the European ALARA Network 1st webinar
Relations with other organisations: annouvement of ETRAP conference
Life of EAN, next events;
We hope you will enjoy this Newsletter, which is made possible through EAN Members support.

The Editorial Board. —