You can access here the 50th issue of the European ALARA Network Newsletter.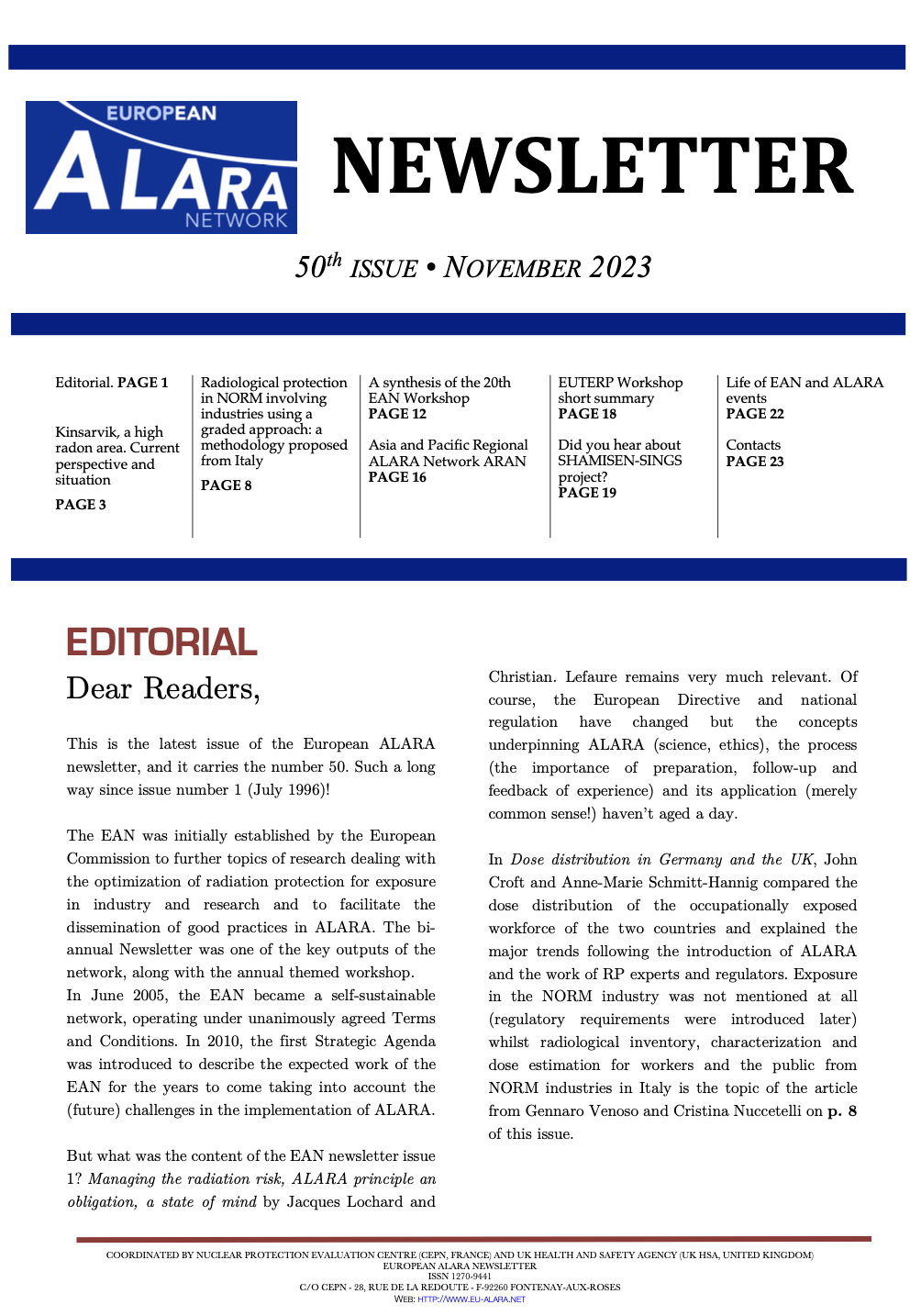 Editorial - With a perspective on the content of EAN newsletter 1.
Kinsarvik, a high radon area. Current perspective and situation;
Radiological protection in NORM involving industries using a graded approach: a methodology proposed from Italy;
A synthesis of the EAN Workshop n° 20;
Asia and Pacific Regional ALARA Network, ARAN; 
EUTERP workshop short summary;
Did you hear about SHAMISEN-SINGS project?
Life of EAN and ALARA events
EAN contacts
We hope you will enjoy this Newsletter, which is made possible through EAN Members support.

The Editorial Board. —